donkyFliP's Pink Floyd Wish List: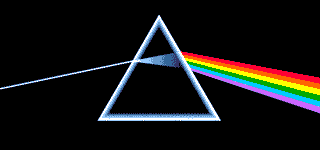 This listing is current as of: June 2000
---
If you have any of these complete shows, please be kind and let me know.


If you are interested in trading tapes, read this . . .

Click HERE to return to my list of Pink Floyd Roios.
---
donkyFliP's Pink Floyd Wish List
Roios Still Missing from Collection
(1968 to 1981)
---
Shows preceded by an asterisk "*" indicate shows that I have but are missing tracks.

* 69.10.25 Amougies Pop & Jazz Festival (missing Set the Controls) (19 mins)
70.11.06 Concertgebouw, Amsterdam (107 min)
71.08.07 Hakone Aphrodite, Tokyo, Japan (77 min)
71.11.12 Irvine Aud., Philadelphia, PA (114 min)
72.01.27 City Hall, New Castle, UK (108 min)
72.03.07 Taiikukan, Tokyo Japan (73 min)
72.04.15 Sportatorium, Hollywood, Florida (105 min)
* 72.11.10 Falconer Theatret, Copenhagen (missing Set the Controls) (55 min)
72.11.16 Festhalle, Frankfurt, Germany (March of the Damn Busters) (105 min)
72.11.17 Festhalle, Frankfurt, Germany (105 min)
* 72.12.02 Palais des Sports, St. Ouen, France (missing Childhood's End) (99 min)
* 72.12.10 Palais des Sports, Lyon, France (missing Brain Damage) (95 min)
74.11.08 The Odeon, Newcastle, UK (73 min)
74.12.09 Palace Theater, Manchester, England (missing Echoes) (140 min)
75.04.12 The Cow Palace, San Francisco, CA (85 min)
75.04.27 Sports Arena, Los Angeles, CA (142 min)
75.06.12 The Spectrum, Philadelphia, PA (142 min)
77.01.24 Westfallenhalle, Dortmund, Germany (110 min)
77.01.26 Festhalle, Frankfurt, W. Germany (89 min)
77.02.04 Hallenstadion, Zurich, Switzerland (71 min)
* 77.02.19 Oude Ahoy Hallen, Rotterdam (110 min)
77.02.24 Pavillion, Paris, France (97 min)
77.03.16 Wembley Empire Pool, London, England (103 min)
77.03.17 Wembley Empire Pool, London, England (105 min)
77.03.19 Wembley Empire Pool, London, England (90 min)
77.03.31 New Bingley Hall, Staffordshire, UK (112 min)
77.04.28 Louisiana State Univ., Baton Rouge, LA (110 min)
* 77.06.29 Spectrum, Philadelphia, PA (missing SOYCD, $, Us & Them)(126 min)
80.02.09 Sports Arena, Los Angeles, CA (115 min)
80.02.10 Sports Arena, Los Angeles, CA (108 min)
80.02.12 Sports Arena, Los Angeles, CA (106 min)
80.02.24 Nassau Coliseum, New York, NY (115 min)
80.08.00 Earls Court, London, England (soundboard-by band) (108 min)
80.08.04 Earls Court, London, England (107 min)
80.08.05 Earls Court, London, England (108 min)
80.08.07 Earls Court, London, England (110 min)
80.08.08 Earls Court, London, England (105 min)
81.02.15 Westfallenhalle, Dortmund, Germany (109 min)
81.02.16 Westfallenhalle, Dortmund, Germany (118 min)
81.02.17 Westfallenhalle, Dortmund, Germany (113 min)
81.02.18 Westfallenhalle, Dortmund, Germany (103 min)
81.06.13 Earls Court, London, England (116 min)
81.06.14 Earls Court, London, England (110 min)